Realty Company
TOLL FREE
1-800-324-8846

Rental Department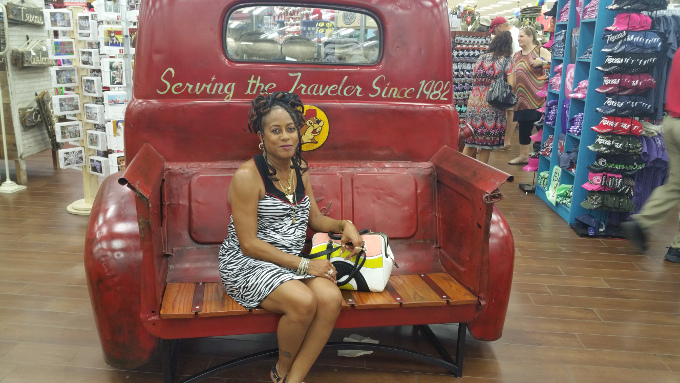 Vevlyn Renata Hayes
Property Rental Manager
I AM THE PROPERTY RENTAL MANAGER AND RESPONSIBLE FOR THE MANAGEMENT OF THE RENTAL DEPARTMENT. I AM A MOST CAPABLE MANAGER WITH APPROXIMATELY TWENTY-EIGHT YEARS OF EXPERIENCE IN THE RENTAL BUSINESS. IN THE PAST I HAVE BEEN THE PROPERTY MANAGER WITH A PROFILE OF OVER 1000 RENTAL UNITS, TO INCLUDE APARTMENT COMPLEXES, WITH ON SITE MANAGERS UNDER MY SUPERVISION. I HAVE AN ASSOCIATES DEGREE IN CORRECTIONS, A BACHELOR OF SCIENCE DEGREE IN CRIMINAL JUSTICE AND I AM ALSO A LICENSE REALTOR. I AM VERY FIRM BUT FAIR IN MY DEALINGS WITH PROPERTY MANAGEMENT.
YOU CAN CALL ME ANYTIME AT 580-357-5500, BETWEEN THE HOURS OF 9:00 A.M. AND 5:00 P.M., MONDAY THROUGH FRIDAY OR EMAIL ME AT scogginsrealty@sbcglobal.net AND I WILL BE GLAD TO ASSIST YOU IN "FINDING YOUR HOME AWAY FROM HOME."
IF YOU ARE LOOKING FOR A PROPERTY MANAGER TO OVERSEE YOUR PROPERTY WHILE YOU ARE AWAY, PLEASE FEEL FREE TO CONTACT US.
NOT ALL PROPERTIES ACCEPT PETS BUT IF THEY DO.. LARGE DOGS AND CATS $ 400.00 SMALL DOGS $ 300.00. DEPOSITS ARE BASED ON NUMBER AND SIZE OF PETS. PET DEPOSITS ARE REFUNDABLE SQUARE FOOTAGES TO THE PROPERTIES ARE APPROXIMATE AND MAY NOT BE ACTUAL SQUARE FEET.
1401 W. Gore Blvd.
Lawton, Oklahoma 73501
Bus: (580) 357-5500
Fax: (580) 357-5570
TOLL FREE 1-800-324-8846
EMAIL: scogginsrealty@sbcglobal.net
---
*** RENTAL PROPERTY ***





Move in special: 1/2 month rent free (wac)




This Beautiful 2032 sq. ft. Home located in Brentwood Addition was Built in 2006. Cathederal Type Ceiling Home has 2 1/2 Bathrooms and Master Bathroom has Stand-alone Shower and Whirlpool Tub. Kitchen has Lots of Cabinets, Ceramic Counter Tops with Breakfast Bar, Stainless Smooth top Stove, Microwave, Garbage Disposal, Side-by-Side Refrigerator with Ice Maker and Water Dispenser. Central Heat and Air, 2 Ceiling Fans, Mini Blinds and Custom Blinds. Fireplace, Formal Dining Room, Utility Room with Lots of Cabinets to Include a Washer and Dryer, Fenced Yard and 3 Car Auto-Garage. Pets, Home sits in a Cul-de-sac.


Call 357-5500

To schedule your first visit




RENT $ 1,500.00 DEPOSIT $ 1,200.00




Move in special: 1/2 month rent free (wac)




This 4 Bedroom Home has 1 Full Bathroom and a 1/2 Bathroom consisting of approx 1900 sq. ft., is located in the Woodland Hills Addition on a Corner lot. Kitchen is well equiped with Smooth Top Stove, Dishwasher, Garbage Disposal, Microwave and a Side by Side Refrigerator with Ice Maker and Water Dispenser, to include a double pantry. Granite Counter Tops and Stainless sinks. 1/2 Bathroom is off the Kitchen leading to the Utility Room. Two Bathrooms have Double Sinks and Linen Closets. Formal Living Room, Den with Fireplace, Dining Room and Eat in Kitchen. Central Heat and Air, Ceiling Fans through out and Mini Blinds. 2 Car Auto Garage, Patio and Privacy Fenced Yard. Carpet only in the Bedrooms and Ceramic in the Bathrooms and Formal Living Room, Den and Hallway has vinyl wood floors.

Call 357-5500

To schedule your first visit


rent reduction
was


RENT $ 1,300.00 DEPOSIT $ 1,300.00


now


rent $ 1,200.00 deposit $ 1.200.00







Move in special: 1/2 month rent free (wac)




This 3 Bedroom with 1 3/4 Bathrooms is located in the Eisenhower Vilage Addition. Has 1960 sq. ft. and has Hardwood Plank Floors through out and Carpets in the Bedrooms. Kitchen consist of Stove, Refrigerator, Microwave, Dishwasher, and Garbage Disposal. Central Heat and Air and 7 Ceiling Fans. Formal Living Room, Den, Fireplace and Sunroom. Utility Room, 2 Car Auto Garage and Fenced Yard. Storage Shed and Covered Gazebo. Pets Welcomed.

Call 357-5500

To schedule your first visit


Rent reduction
was


RENT $ 1,300.00 DEPOSIT $ 1,300.00


Now


rent $ 1,100.00 deposit $ 1,100.00







Move in special: 1/2 month rent free (wac)




Beautiful Large 3 Bedrooms with 2 Bathrooms, 1 Bathroom has a Jacuzzi Tub, 1,749 sq. ft. Home in the MaCarthur Addition. Kitchen is equiped with Smooth Top Stove, Dishwasher, Microwave and Garbage Disposal. Central Heat and Air, Formal Dining Room and an Open Living Room with a Fireplace. Mini and Vertical Blinds, 5 Ceiling Fans and Skylight in Living Room. Utility Room, 2 Car Auto Garage, Wood Deck and one Covered Patio. Fenced Yard for your Pets, Security System and Shed. Association Swimming Pool. No Carpets, Hardwood Laminate Floors and Ceramic Tile only.

Call 357-5500

To schedule your first visit




RENT $ 1,150.00 DEPOSIT $ 1,000.00




Move in special: 1/2 month rent free (wac)




3 Bedroom with 1 3/4 Bathrooms and 2 Living Rooms consist of 1852 sq. ft. Stove, Dishwasher and Central Heat and Air. Formal Dining Room, Mini Blinds, Ceiling Fans and Utility Room. Double Car Port with 2 Sheds. Fenced yard and Enclosed Patio


Call 357-5500

To schedule your first visit




RENT $ 985.00 DEPOSIT $ 900.00




This is a Beautiful Total Remodeled 1500 sq. ft. 3 Bedroom Home with 2 Complete Bathrooms in the Terrace Hills Addition. Large Open Living Room with Fireplace and Book Shelves. Dining Room with Bay Windows. Kitchen has Counter Tops, Stainless Appliances to include Smooth Top Stove, Microwave, GArbage Disposal and Side-by-Side Refrigerator with Ice-Maker and Water Dispensor. Large Utility Room with Pantry and Cabinets. Central Heat and Air, 4 Ceiling Fans, Track Lighting, Mini Blinds and Vertical Blinds. 2 Car Auto Garage, Patio with Picnic Table and Privacy Fence. No Pets. Close to Shopping Centers and Fort Sill.

Call 357-5500

To schedule your first visit




RENT $ 950.00 DEPOSIT $ 950.00




Move in special: 1/2 month rent free (wac)




1650 sq. ft Home consist of 3 Bedrooms and 1 3/4 Baths. Stove, Microwave, Garbage Disposal, Dishwasher and Breakfast Bar. Central Heat and Air, Ceiling Fans, Fireplace in the 2nd Living Room. Large Utility Room, Wide Hallway and Lots of Cabinets and Closets. 2 Car Auto Garage, Patio and Fenced Yard. Pets are Welcomed Close to Shipping and MacArthur School District.

Call 357-5500

To schedule your first visit




RENT $ 900.00 DEPOSIT $ 900.00




Available February 28th




This home is located in the MacArthur District. This is a 3 Bedroom with 1 3/4 Bathrooms consisting of 1,237 sq. ft. The Bedroom are oversized and has lots to offer. Kitchen has a Smooth Top Stove, Microwave, Dishwasher, Refrigerator and Garbage Disposal, with an eating area surrounded by a Bay Window. Fireplace, Central Heat and Air, 4 Cieiling Fans and Velour Mini Blinds. Utility Hook Ups is located in the hallway. Double Fenced Large Back Yard for your Pets, Storage Shed and 2 CAr Auto Garage. Wood & Vinyl Wood Floors through out and 2 Bedrooms has Carpets. Total Electric.

Call for details

Call 357-5500

To schedule your first visit




RENT $ 900.00 DEPOSIT $ 900.00




Move in special: 1/2 month rent free (wac)




3 Bedroom, 1481 sq. ft. with 1 3/4 Bathrooms. Kitchen has a Stove, Refrigerator, Dishwasher and Garbage Disposal. Central Heat and Air, 4 Ceiling Fans and Mini Blinds. Fireplace, Dining Room and Utility Room. 2 Car Auto Garage and Security System. Patio and Fenced Yard. Total Electric, Pets Welcomed, MacArthur School District.

Call 357-5500

To schedule your first visit




RENT $ 900.00 DEPOSIT $ 900.00






Move in special: 1/2 month rent free (wac)







Unbelievable Home 3 Bedroom Brick 1 3/4 Baths. 2 Car Carport, Plus Drive for RV Parking, Central Heat and Air, Aprox 1558 sq. ft. Huge Living Room Big enough for 2 Shranks, Kitchen has Lots of Cabinets, Stove, Dishwasher and Garbage Disposal, Ceiling Fans and Mini Blinds. Ceramic Tile Floors in the Kitchen, Dining Room and Utility Room. Large Laundry Room where you can have a Washer, Dryer, Freezer, Sewing Room or Computer Room. Fenced Back Yard with Shed and Patio. Pets are Welcomed. Interior Freshly Painted and New Carpets.






Call 357-5500

To schedule your first visit




RENT $ 850.00 DEPOSIT $ 850.00




Move in special: 1/2 month rent free (wac)




This home is Located in the Hunter Hills Addition that has 3 Bedrooms and 1 3/4 Bathrooms consisting of 1450 sq. ft. 2 Living Rooms with a Fireplace. Kitchen is equipped with Stove, Dishwasher and Garbage Disposal. Central Heat and Air, Ceiling Fans, Mini Blinds and Utility Hook Ups. 2 Car Auto Garage, Fenced Yard, Patio and Pets are Welcomed. Close to Shopping and Fine Dining. Interior Freshly Painted, New Vinyl, New Kitchen and Bathroom Counter Tops with New Sinks and Faucets.


Call 357-5500

To schedule your first visit




RENT $ 800.00 DEPOSIT $ 800.00






Move in special: 1/2 month rent free (wac)




3 Bedroom with 2 Complete Bathrooms. All appliances are Stainless Steel to include Stove, Dishwasher, Side-by-Side Refrigerator with Ice Maker and Microwave. Lots of Cabinets and New Ceramic Floors. 6 Ceiling Fans, Mini Blinds and Vertical Blinds. Central Heat and Air System. Hot Water Tank and Utility Room. Small Deck leading out the Back Door. Shed and Fenced Yard, Total Electric, 1450 sq. ft. Interior Freshly Painted and New Carpets.


Call 357-5500

To schedule your first visit




RENT $ 795.00 DEPOSIT $ 795.00






Move in special: 1/2 month rent free (wac)










3 Bedroom 1 1/2 Bathrooms 1550 sq. ft. Home in Sullivan Village Addition. Kitchen has Lots of Cabinets with a Built in China Cabinet, Stove, Garbage Disposal, Microwave and an Open Bay Window over looking the Dining Room. Central Heat and Air, 5 Ceiling Fans, Mini Blinds. Ceramic Floors and Carpet, Utility Room, Patio, Shed and Covered Front Porch. Large Fenced in Back Yard for your Pets. 1550 sq. ft. Total Electric. Interior Freshly Painted and New Carpets.


Call 357-5500

To schedule your first visit


RENT $ 725.00 DEPOSIT $ 700.00











This is a must see Modular Home, Very Unique 3 Bedroom with 1 3/4 Bathrooms and consisting of approximately 1860 sq. ft. From the time you walk into the home you will be amazed. Central Heat and Air, Lots of Windows with Mini Blinds. The Kitchen has a large Breakfast Island Bar with Lots of Cabinets, Equipped with a Gas Stove, Stainless Refrigerator, Dishwasher, Microwave and Garbage Disposal. Carpet in the Bedrooms and Ceramic Floors throughout. Two Eating Areas and 2 Living Rooms. The 2nd Living Room has Closets, Ceiling Fan and Fireplace. Large Utility Room with Built in Cabinets and Counters to Fold your Clothes on. The Front of the Home has a Covered Patio the Length of the Modular Home, 2 Car Carport and Storage Shed. This Home sit on 2 Lots that is completely Fenced in for your Children and your Pets. Interior Freshly Painted.


Call 357-5500

To schedule your first visit


RENT $ 775.00 DEPOSIT $ 775.00








Move in special: 1/2 month rent free (wac)







This beautiful 1250 SQ FT Home has 3 Bedrooms, 1 1/2 Bathrooms with a Handicap Ramp. Living Room and Dining Room has Light Oak Paneling with Ceiling Fans. Mini Blinds and Vertical Blinds, Central Heat and Air, Gas Stove, Garbage Disposal and a Large Utility Room. Storm Windows, Fenced back Yard, Pets WELCOMED, Patio and Covered Front Porch. 1 Car Auto Garage, Foundation Lifted, Interior Paint.


Call 357-5500

To schedule your first visit


RENT $ 725.00 DEPOSIT $ 700.00








Available March 15th







3 Bedroom, 1 1/2 Bathrooms consist of 1150 sq. ft. Kitchen has a Gas Stove, Refrigerator, Dishwasher, Garbage Disposal and Open Serve-Thru Window to see into the Living Room. Central Heat and Air, 3 Ceiling Fans and Mini Blinds. Utility Hook Ups and One Car Garage with a Double Driveway. Additional Room can be used for a Formal Dining Room, 2nd Living Room or Play Area. Fenced in Yard. Pets and Section 8.


Call 357-5500

To schedule your first visit


RENT $ 700.00 DEPOSIT $ 700.00








Move in special: 1/2 month rent free (wac)







4 Bedrooms with 1 1/2 bathrooms consisting of approx. 1197 sq. ft. The Amenities include Stainless Smooth Top Electric Stove, Stainless Side-by-Side Refrigerator with Ice Maker and New Vent-a-Hood. Central Heat and Air, 1 Ceiling Fan, Vertical and Mini Blinds. Washer Hook-up in the Kitchen and Dryer Hook-up in the One Car Garage. Carport with Double Drive Way, Extra Large Backyard, Patio and Fenced Yard. Close to Great Plains Votech, Eisenhower High and Junior High School and Shopping. Interior Freshly Textured and Painted.


Call 357-5500

To schedule your first visit


RENT $ 700.00 DEPOSIT $ 700.00








Move in special: 1/2 month rent free (wac)







3 Bedrooms, 1 3/4 Baths, stove, refrigerator, dishwasher, disposal, 5 ceiling Fans, mini blinds, 2 living areas, utility room, central heat and air, small room for computer room or office, large workshop with electricity, shed and fenced yard. pets are allowed. 1520 sq ft. Interior Freshly Painted and New Carpets.


Call 357-5500

To schedule your first visit


RENT $ 700.00 DEPOSIT $ 700.00








Available April 15th










This Home could be a 3 Bedroom or 2 Bedroom with 2 Living Rooms. Has 1,015 sq. ft. One Bathroom with Central Heat and Air. Large Open Spaced Kitchen with a Stove. 5 Ceiling Fans, Mini Blinds and Utility Room. Back Yard is Fenced with a Shed. Large Covered Front Porch. Outside Pets are Welcome.

Call 357-5500

To schedule your first visit


RENT $ 650.00 DEPOSIT $ 600.00








Move in special: 1/2 month rent free (wac)










This 3 Bedroom, 1190 sq. ft. 1 Bathroom, 2 Living Room Home is located in Pioneer Park and 3 Minutes to Fort Sill. The Hoome is also Equipped with Mini Blinds, Central Heat and Air, Stove and Utility Room. Shed and a Large Fenced in Back Yard with Patio.

Call 357-5500

To schedule your first visit


RENT $ 650.00 DEPOSIT $ 600.00








Move in special: 1/2 month rent free (wac)










3 Bedroom with 950 sq. ft. and 1 Bathroom. Kitchen has a Stove, Refrigerator, Garbage Disposal and Dishwasher. Central Heat and Air, 2 Ceiling Fans and Mini Blinds. Utility Hook Ups, Enclosed Fenced Patio, One Car Garage and Large Fenced in Back Yard. Pets are Welcomed. Section 8.

Call 357-5500

To schedule your first visit


RENT $ 600.00 DEPOSIT $ 600.00








Move in special: 1/2 month rent free (wac)










This is a 1,000 sq. ft. 3 Bedroom Home with 1 1/2 Bathrooms. Kitchen has a Stove and Refrigerator with a Built-in Hutch in the Dining Room. Central Heat and Air, 5 Ceiling Fans, Mini Blinds and Utility Room. 1 Car Auto Garage and a Double Driveway. Fenced Yard, Security System and a Large Work Shop. Pets Welcomed. Interior Freshly Painted and New Carpet. Section 8.

Call 357-5500

To schedule your first visit


RENT $ 625.00 DEPOSIT $ 625.00








Move in special: 1/2 month rent free (wac)







962 sq. ft., Room for Laughter in this Spacious 3 Bedroom, 1 Bathroom and Large Open Kitchen with Stove. Central Heat and Air, Mini Blinds and Utility Hook-ups. 1 Car Garage and Fenced Yard. Pets are Welcomed. SECTION 8.

Call 357-5500

To schedule your first visit


RENT $ 600.00 DEPOSIT $ 600.00








Move in special: 1/2 month rent free (wac)







Warm and Charming 1208 sq. ft. 3 Bedroom with 1 3/4 Baths. Kitchen Ceramic Floors, Stove, Refrigerator, Dishwasher and Garbage Disposal. Central Heat and Air, 3 Ceiling Fans, Mini Blinds and Utility Hook ups, Patio, Carport, Fenced Yard for your Outside Pet. This Home could also be a 2 Bedroom with 2 Living Rooms. Close to Cameron University and Comanche Memorial Hospital. Interior Freshly Painted and New Carpet.

Call 357-5500

To schedule your first visit


RENT $ 675.00 DEPOSIT $ 600.00











Large 1,489 sq. ft. 2 Bedroom. Large Kitchen with a Stove, Refrigerator and Lots of Cabinets. Outside the Kitchen Area could be a Formal Dining Room or Second Living Room. Central Heat and Air, 4 Ceiling Fans, and Mini Blinds. Large Utility Room with Storage. Sun-Room, Covered Deck and 1 Car Carport with Double Drive Way, Fenced yard. Outside Pets are Welcomed. Could also be a 2 Bedroom with Inside Storage.

Call 357-5500

To schedule your first visit


RENT $ 650.00 DEPOSIT $ 600.00








Move in special: 1/2 month rent free (wac)







This Beautiful 2 Bedroom Total Electric 1 Bathroom Rock House sits on 2 Lots and consist of th efollowing: Central heat and Air, 1 Bathroom with Ceramic Floors and Vanity. 3 Ceiling Fans and Mini Blinds, Kitchen has Electric Stove and Garbage Disposal, Large Utility Room, Seperate Dining Room, Large Bay Window in Living Room. Large Fenced Yard for your Pets. Storm Celler and Large Storage Shed. 1,050 sq. ft.

Call 357-5500

To schedule your first visit


RENT $ 600.00 DEPOSIT $ 600.00



Click on an image above for enlarged view, click again to return here.


Move in special: 1st Month Rent Only $175.00 (wac)





A Beautiful 915 sq. ft. 2 Bedroom with 1 1/2 Bathroom Duplex. Total Electric. Kitchen is equipped with Stove, Refrigerator, Dishwasher, Garbage Disposal and Pantry. Central Heat and Air, 3 Ceiling Fans and Utility Room located in the Hallway. One Car Automatic Garage. Pets are Welcomed. Security System.

Call 357-5500

To schedule your first visit




RENT $ 565.00 DEPOSIT $ 565.00




Move in special: 1/2 month rent free (wac)










The Amenities in this 2 Bedroom Home include 2 Living Rooms, Central Heat and Air. Kitchen Counter Tops are New and has Stove, Dishwasher and Garbage Disposal. Mini and Vertical Blinds, Ceiling Fans, Large Utility Room and Fenced Yard. Pets Welcomed. 1072 sq. ft. This can also be a 3 Bedroom with 1 Living Room.


.

Call 357-5500

To schedule your first visit




RENT $ 550.00 DEPOSIT $ 550.00




Move in special: 1/2 month rent free (wac)




This Home is a Total Remodel on the Inside. 2 Bedrooms with 1 Bathroom, Totaly Electric Home. Approx 660 sq. ft. New Stove and Refrigerator (Optional), Kitchen has New Cabinets, Counter Tops and Breakfast Bar. 3 New Zone Line Window and Heating Units, 3 Ceiling Fans and Utility Hook Ups. All new Interior Windows, Wood Vinyl and Ceramic Floors, Bathroom has New Vanity and Ceramic Tile, new Doors and all New Plumbing, Electrical Upgrade and Fixtures. Will put in Mini Blinds and Storm Doors when Rented.


Call 357-5500

To schedule your first visit




Move in special: 1/2 month rent free (wac)










This is a Quaint 1 Bedroom, 1 Bathroom Home. Kitchen has Stove and Cabinet Space. Utility Hook-ups, Zone Line Heat and Air. Total Electric, Fenced Yard. House Sits on 2 Lots with Car Port. Approx. 520 sq. ft. Pets are Welcomed. Interior Freshly Painted and new Carpet.


Call 357-5500

To schedule your first visit
COMMERCIAL PROPERTY

None availabe at this time, please check back later

Click here for a list of currently rented homes
Home Agents Business Listings Rentals